Apps for Travellers
2019-10-10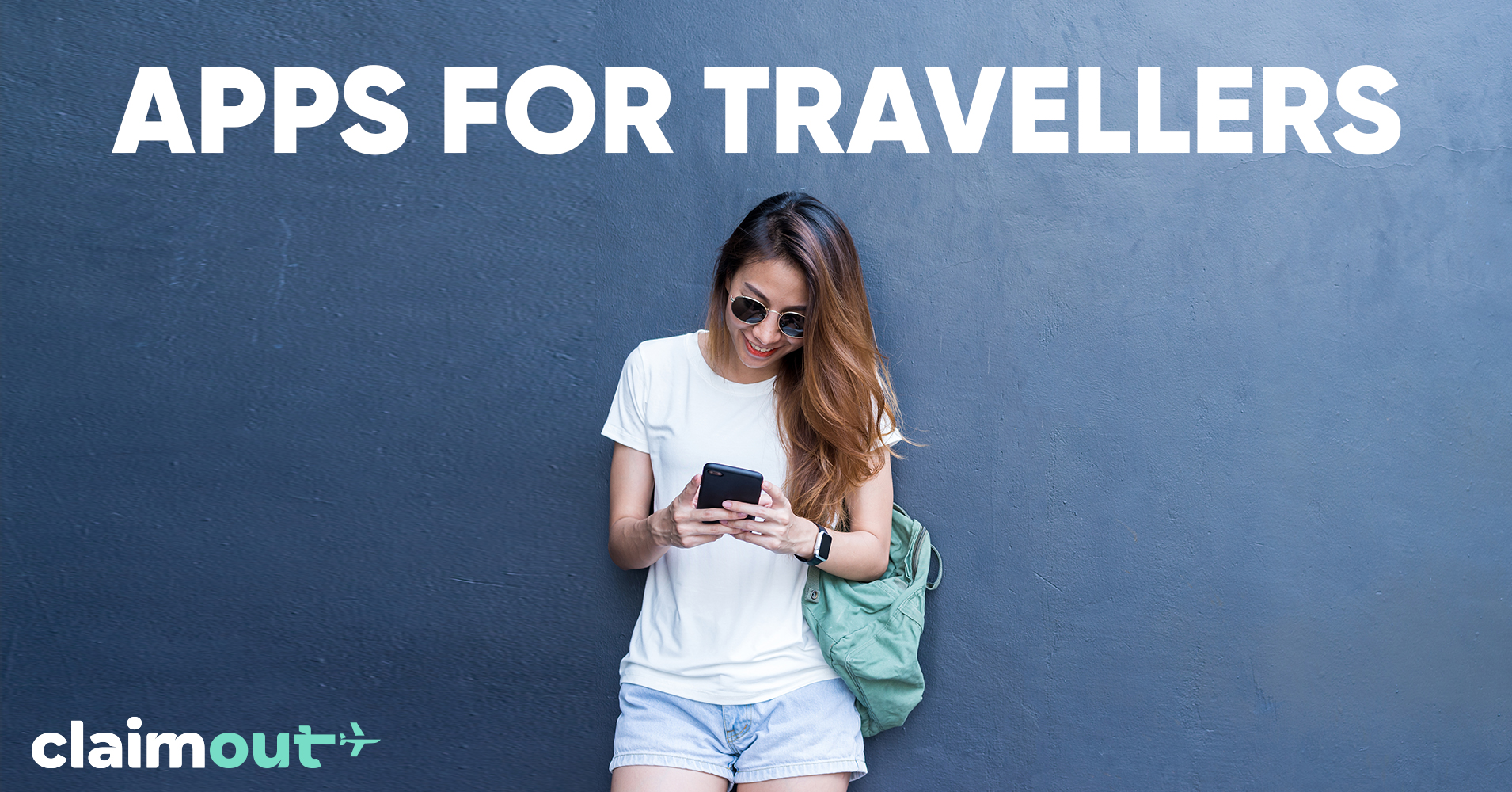 Apps for Travellers
Smartphones and the Internet have long been settled in our lives, and today we can't leave without them. The same can be said about travelling, in order to perfectly plan your vacation and make it more comfortable, these apps were created.
1. FlightAware.
Stop getting a lot of different apps for each airport already - FlightAware allows you to track any flight in real time, receive notifications and warns of delays at all airports.
And if you suddenly received a notification about the delay or cancellation of the flight, write to us and get compensation up to 600 euros for a canceled flight.
2. Maps.me.
Offline maps for all countries and cities. You just need to download the maps you need before the trip and you will not get lost during the trip.
3. WeatherPro.
A very convenient application with accurate weather forecast and features such as water temperature - especially for going to the beach, or determining the level of ultraviolet radiation - for skiing.
4. Wiffinity.
The application helps travelers reduce their costs for mobile communications and the Internet. It contains a map on which Internet access points are indicated. These are wi-fi routers installed in various points of the city, and do not require a password to connect to them. If you select a specific access point, the application will show how far from the tourist it is and how to get to it. The database of this application contains data on 500,000 free access points around the world. Also, thanks to the users of the application themselves, the list of networks and passwords is constantly updated.
5. Google Translator.
Translator that works with more than 100 languages. Conveniently, you can copy text in any application and see the translation. You can use the translator offline by preloading the necessary languages. There is also the possibility of translation using the camera - just take a picture of the text and get the result. And one more possibility of this translator. For example, the Thai language is replete with all sorts of lines and apostrophes, which creates problems when entering words. They can be simply drawn by hand, photographed and instantly translated.
6. Redigo.
Brief information about all countries with routes, places and history. Download all the countries and regions you need before traveling.
7. XE currency.
XE currency - you can't quickly calculate in your mind how much is 1,789,349 Vietnamese dongs in euros? This app will help you. This is a currency conversion application.
8. AroundMe.
AroundMe receives information about your location and lists the nearest restaurants, banks, hospitals, hotels, cinemas, gas stations, supermarkets, taxi stands, theaters and bars.
9. Tripadvisor.
Find the best restaurants in the city, read all the latest reviews and book a table - all in one application. Worldwide. If you want to not only have a tasty meal, but also do it at the best places, then be sure to download this application before the trip and select all suitable restaurants and cafes.
10. Booking.
If you are not traveling on tours, but book hotels yourself, and your route spontaneously changes depending on your desires, then you can book a hotel here. And very often, a couple of days before arrival, hotels can reduce prices.
11. Yuggler.
Yuggler is a lifesaver for parents traveling with children: this application will tell you what is interesting for children near you. Yuggler will give you helpful tips and photos of places for children's entertainment. It is especially convenient that you can use filters of interests and age of your child when searching.
12. Airbnb.
If you want to completely plunge into the atmosphere and flavor of the country, then feel free to book an apartment from local residents. Just do not forget to pre-register on the site, and you will need photo documents to confirm your identity.
Share with your friends!