Top 5 Things That Your Airline is Lying About!
2019-10-19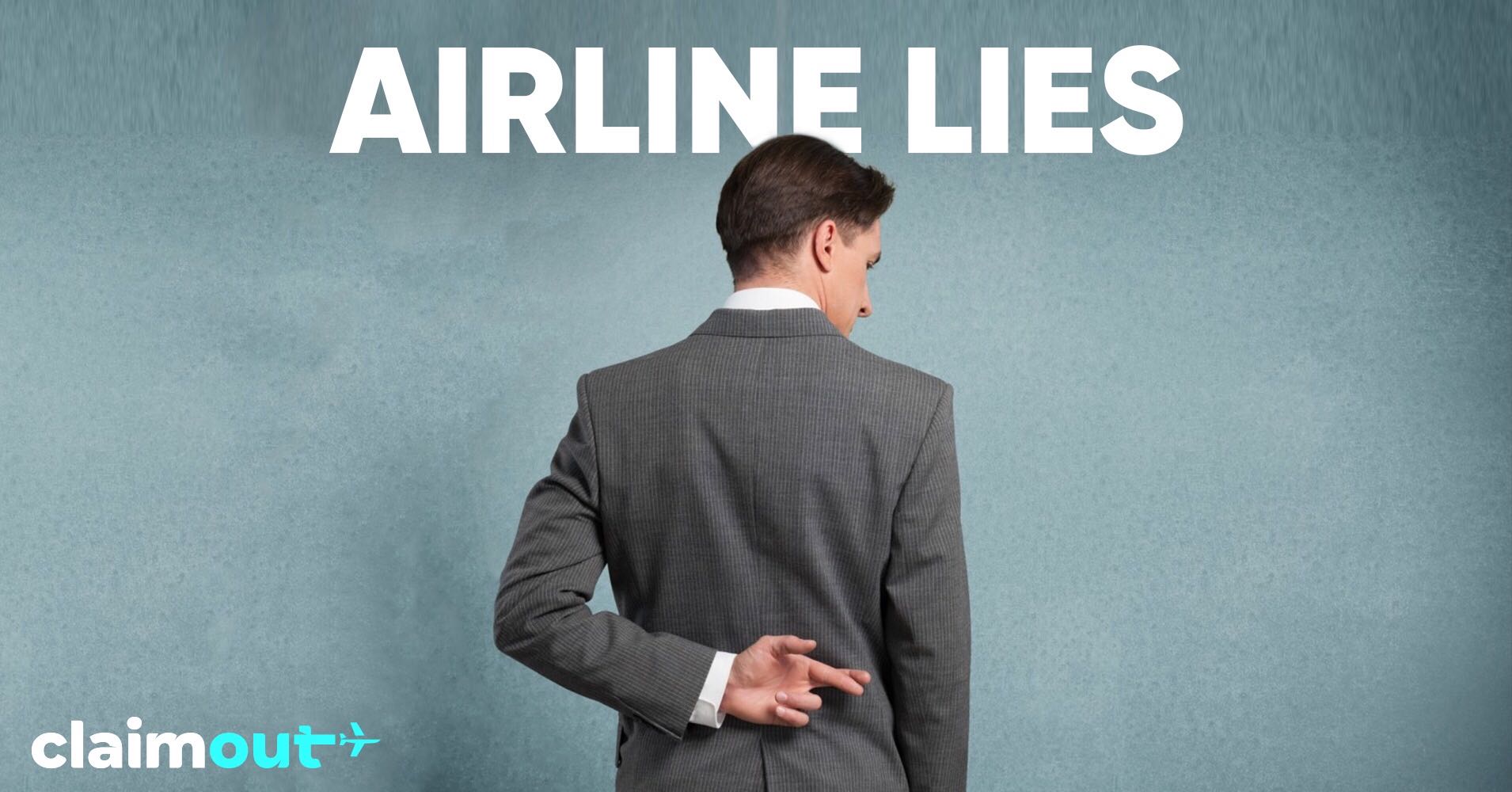 Top 5 Things That Your Airline is Lying About!
We all love to travel every now and then. It is a good form of therapy and it tends to make people happy. But travel anxiety is real. And airlines lying to us about certain things does not make it easy for us. We have experienced traveling with a number of airlines in the past. And they all lied to us in some way or the other. We don't want you to be cheated by the hands of these airlines. So we have complied a list of lies that your airline might be telling you. Happy reading!
Flight delay is due to the weather
The flights get delayed every now and then. And it is no secret that the airlines are not being honest about the main reason of the delay. The airlines usually tell the customers that the flight is delayed due to the weather. Which is a lie more often than not. The airlines usually go with this reason to avoid compensation. Under Regulation (EC) 261/2004, delays due to weather are not an eligible reason to file for compensation.
We are offering the best airfares
If someone is offering lower rates and same services as the other airline. Steer clear of them or do your homework well. Why would someone charge you less for a premium service? Airlines usually offer comparatively low rates. And then make up the difference by charging extra fees. Extra fees might include baggage or confirmed seating.
Every airline books more passengers than the number of seats available. They try to cash in on passengers absent minded. At least 5 percent people are bound to miss flights. Some people are naturally absent minded. Some people miss their flights due to traffic. And some people have a natural knack for being late. The airlines are usually counting on these people. The seats that are left empty by these passengers are usually filled in by the overbooked customers.
If you ever find yourself in this circumstance, make sure to file for compensation.
When you book a ticket, the only thing that the airline guarantees you is the fact that they won't throw you off the plane and you will get to your destination. Everything is charged for separately. These charges are termed as ancillary revenues. They include everything from confirmed seats to in-flight meals. Baggage and early check in are also charged as extras.
The airline would tell you that all these are optional fees. But when you are 2000 feet above sea level you want to be comfortable. And you end up paying all these extravagant charges.
Dodging the compensation charges
There are three categories for which you can demand compensation from the airline. Number one is over booking that we have already covered. Number two and three are flight delays and cancelled flights. Regulation (EC) 261/2004 states no law on the due date for the compensation payment. This works in the favor of airlines and that is how compensation claims gets piled up on airlines. You can file for all these three categories if you have experienced them in the past three years!
Tags: Overbooking
Share with your friends!