Compensation for the Flight Delay
2019-07-04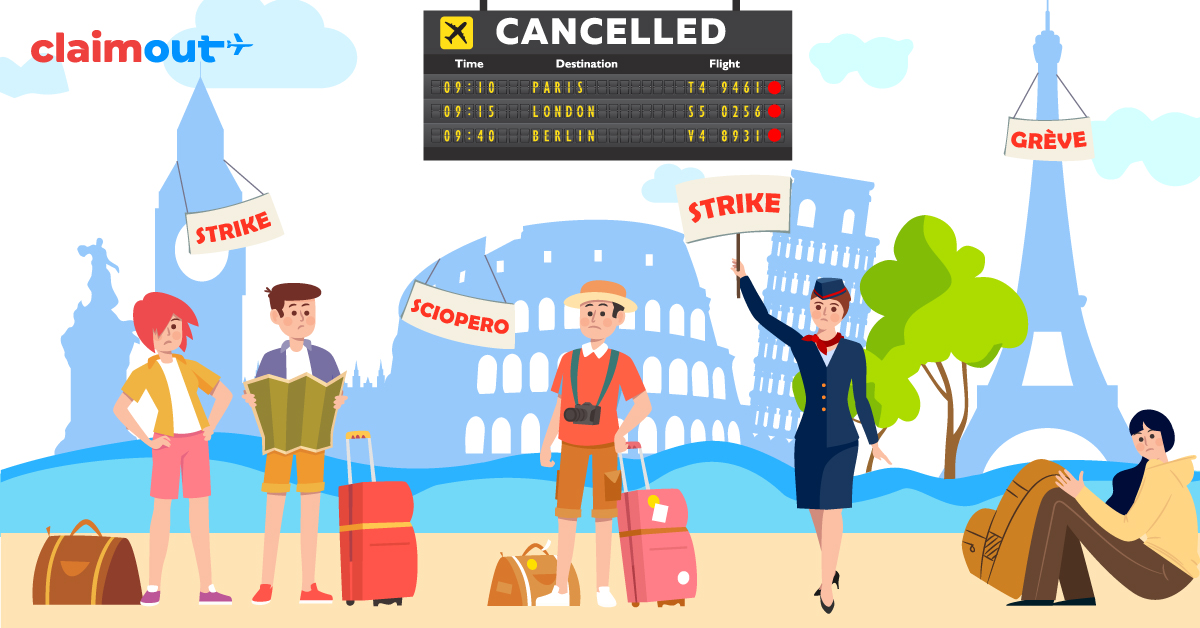 It's early in the morning - Christmas Day; you're packed and awaiting your flight at the local airport, but there's been a delay. No one quite knows why your flight has been held up, but rumors have been spreading of an airline strike. As you sit, impatiently awaiting answers, someone approaches you with a somber expression. "I'm very sorry; this flight has been cancelled. We're working on getting everyone moved over to another flight, but there will likely be a lengthy layover".
Today was supposed to be the day you met the future in-laws. You work long hours, most weekends, and rarely have any time off to travel anywhere for anything other than work. Unfortunately, you know very well what a game of roulette flying can be. The airline couldn't just get this one flight lined up just right?
Flights can make or break a vacation, we know that all too well here at ClaimOut. Perhaps your honeymoon was kicked off by an additional 6 hours of layover, and you will narrowly miss your long-awaited Broadway theatre experience across the pond. Your life is important, and so is your timeline; you schedule things, depending on transportation to get you where you need to go when you need to get there.
While it's a difficult pair of shoes to find yourself in, know that airlines are required to compensate fliers for delays, cancellations, and other flight or boarding issues. You rely on airplanes to get you to important places - for work and leisure.
Don't wait a second past the three-hour delay mark. If your flight was cancelled a second into the 14-day window, give us a call. If, heaven forbid, you were denied boarding due to overbooking, head straight to our website. You have a right to be compensated for your lost time and added frustration.
If this happens to you, get in contact with us right away; visit our website for a quick, 2-minute compensation calculator. We'll handle all of the negotiating on your behalf and take the worry out of (at least part of) your day of travel.
Share with your friends!