5 Worst Airlines in Europe
2019-09-19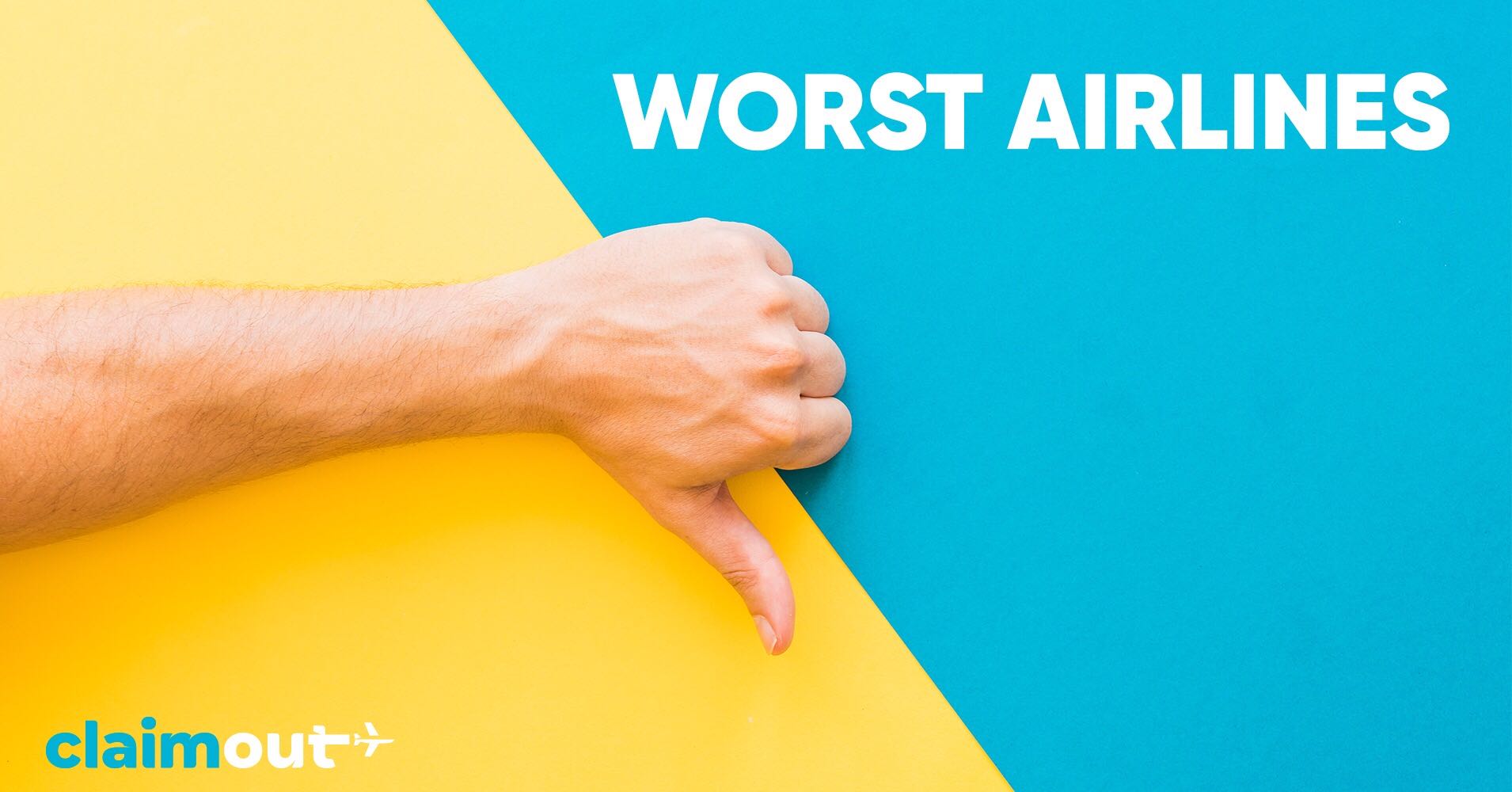 5 Worst Airlines in Europe
While booking a flight it is very important to search thoroughly and then book. Nobody wants to step on flight that they aren't prepared for. Luckily for you, we have a compiled a list of the 5 worst airlines of Europe. Let's start with the worst and work our way through to the, well, least worst.
TAP Portugal: Ranked as the worst airline according to the Skytrax rating. TAP Portugal has made it to every worst airline list this year. The Portuguese flag holder in our list is definitely at the bottom. Out of a million passengers, 430 passengers lodged complaints against the airline. And only three quarters of these were upheld. These complaints reached the CAA because they were not addressed by all the other medium, including direct complaints to the airline. The only saving grace for this airline was the aircrew attention towards emergency situations in short haul flights.
French Bee Airlines: The French Bee is a Paris based airline and operates out of the Paris airport only. And has made it to the second worst position on our list. French Bee is a low fare airline but when it comes to ease and hospitality it is ranked as only two stars. The customers have rated it as two out of ten stars on average. And for value for money it has been rated at an average score of two out of five.
Thomas Cook Airlines: Another airline that made it to our list on the third place, is Thomas Cook. Thomas Cook has their headquarters in Manchester, London. This airline was rated four out of five stars for economy flights and was said to be cabin friendly and had a trained professional air crew. However, the main problem area for this low fare airline was the business class, where they were rated a low score of two out of five. Out of a million, 406 passengers complained against the schedule and delays. Around half of these complains were upheld and compensated.
Ryan Air Airlines: Ryan Air has been in many worst airline lists this year and also in the year prior. In our list, Ryan Air has been ranked at the fourth. Overall this year, Ryan Air is ranked on number 68 out of 72 airlines worldwide. It has also been topping the worst airline list since the past six years. Ryan Air also supports very strict luggage policies. And only allows one 40cm x 20cm x 25cm baggage in the cabin. You need to pay extra to carry any other piece of luggage with you. However out of a million passengers, only 319 passengers have lodged a complaint against them. And they were all upheld and they received compensation in full.
Whizz Air Airlines: The last airline that made it to our list, is Whizz Air. The Hungarian originated airline is the last on our list. With only 190 complaints out of a million passengers. But only 66% of these got upheld and compensated. Main areas of concern for this airline were the behavior of the staff at arrival and the inflight food. Both of these areas were rated at 1 or 1.5 out of 5.
Share with your friends!