The Best airlines to travel FROM and TO Europe
2019-09-18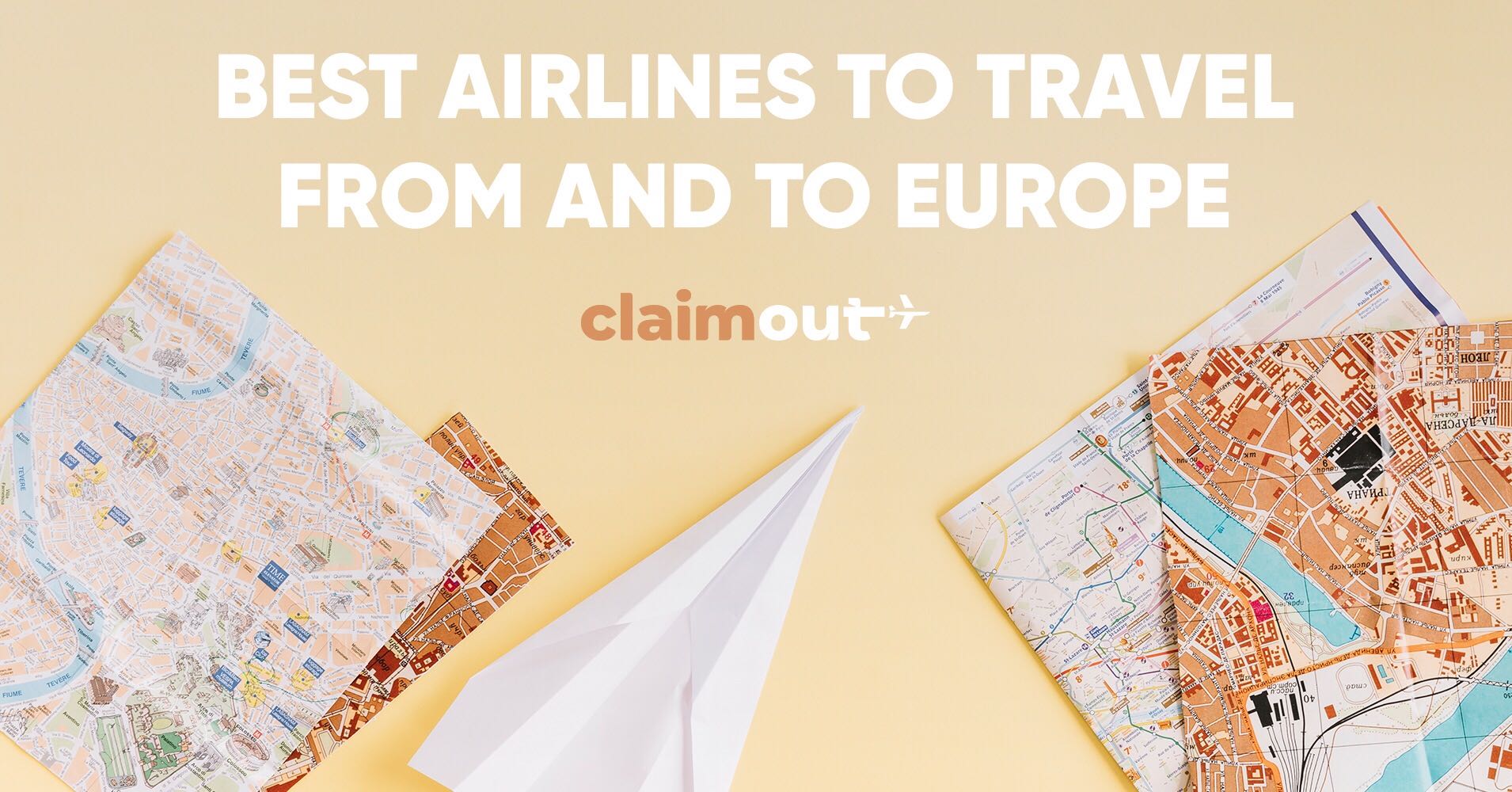 The Best airlines to travel FROM and TO Europe
If you are an "avid" traveler and you always choose to travel by plane, then you are surely looking for the best airlines. No matter if you travel alone, with a group of friends or with your family, safety is always crucial and it is important to know which airlines come first regarding passengers' well-being during their flights.
It is extremely important how the airlines serve their customers, that's why we have selected a few of the best airlines to accompany you on your flights to and from Europe.
1. The first one is Lufthansa, this is the largest airline in Europe and probably that's why it is also the most popular. This particular airline is known for going above and beyond their passengers, always trying to meet all of their needs and requirements. With Lufthansa even those who fly with regular economy can expect a more luxurious experience. This airline also boasts many direct flights from major cities to US, so travelers looking to get their trip over with in one shot (and thus reduce the likelihood of a missed connection or delay) will appreciate that fact.
2. Virgin Atlantic was founded by Sir Richard Branson more than 30 years ago. He wanted to make air travel exciting, stylish and enjoyable. So Virgin Atlantic was airborne on 22nd June 1984, with the first flight from London Gatwick to Newark in the US. Since then, Virgin Atlantic has been the long haul airline to fall in love with. More than five million people who want to depart the everyday, and fly the amazing way, travel with them every year to some of the best destinations around the world – North America, South America, Africa, and Asia. The airline is always innovating, with the customer at the heart of everything they do. It was the first airline to introduce Premium Economy and a bar in every Upper Class cabin, seatback TVs and a fully flatbed seat. It was even the first to fly a commercial aircraft using only biofuels.
3. Air France is also known for its care towards their passengers. Air France is the French flag carrier headquartered in Tremblay-en-France. It is a subsidiary of the Air France–KLM Group and a founding member of the SkyTeam global airline alliance. As of 2013 Air France serves 36 destinations in France and operates worldwide scheduled passenger and cargo services to 168 destinations in 78 countries. The airline's global hub is at Charles de Gaulle Airport with Orly Airport as the primary domestic hub.
4. Flybe airline launched in 1979 as Jersey European Airways. This is a British airline based in Exeter, England. Until its sale to Connect Airways (January 2019), it was the largest independent regional airline in Europe. Flybe carries 8 million passengers a year between 81 airports across the UK and the rest of Europe, with over 210 routes across 15 countries. Its two hubs are Manchester and Birmingham airports but it also has a number of codeshares allowing connections to long-haul flights from airports such as London Heathrow, Paris CDG, Dublin and Amsterdam. The airline is a member of the European Regions Airline Association
5. Swiss International is well-known for taking you to the best alpine locations for an unforgettable vacation. SWISS is the flag carrier of Switzerland, operating scheduled services in Europe and to North America, South America, Africa and Asia. Zurich Airport is its hub, Geneva Airport is a focus city. The passengers flying with Swiss International will be traveling in a luxurious way especially if choosing business or first class.
But even travelling with the best airlines, flight delays and cancellations may occur. And it is our job to make sure that an airline , even the best ones pays you the compensation! And we are just one click away – let us know, and we will take it from here! We will make sure airline pays you compensation for the flight delay or flight cancellation!
And which airline can you recommend? Do you have your own list of Best Airlines? Which one goes as a NUMBER ONE in your list? And why?
Share with your friends!