Every traveler should know! About what..?
2019-08-14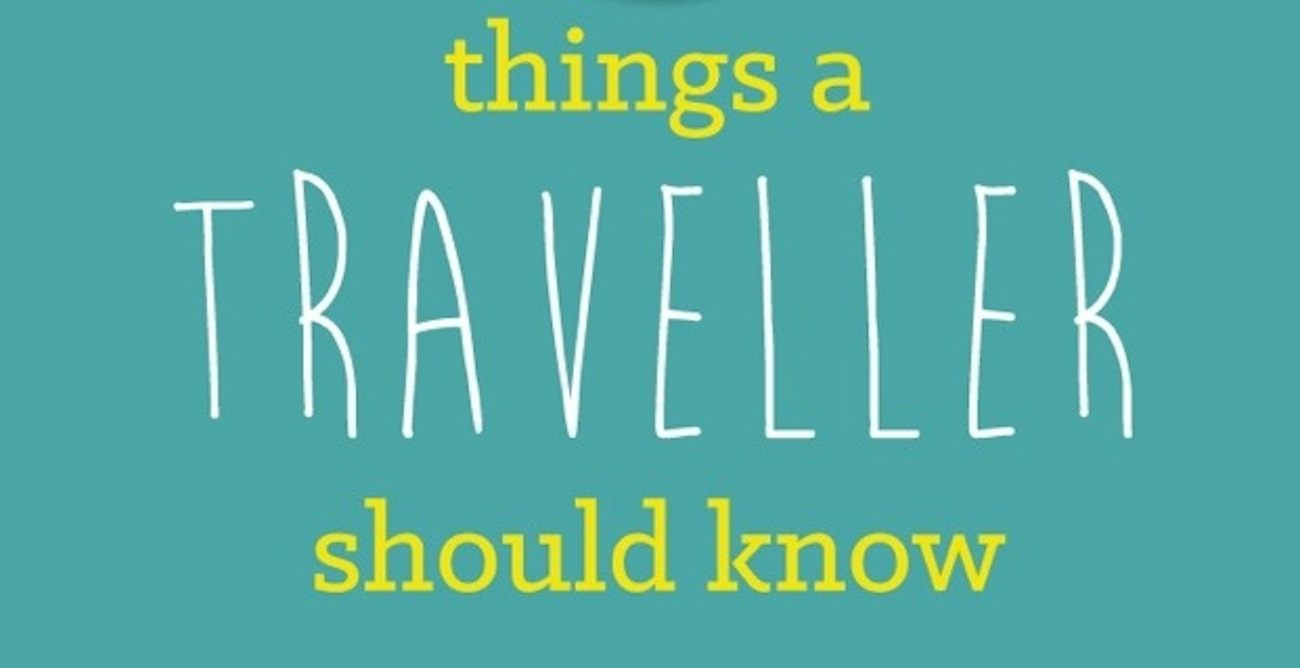 14 facts about air travel that travelers should know.
Traveling by plane is not as difficult as understanding the theory of strings but still it requires some knowledge to save time, money and mental strength. We have studied the experience of passengers, flight attendants advice and airport websites. Here are 14 not the most obvious facts that will not be superfluous to learn before the flight.
Left turn is shorter.
In air travel you often have a queue: reception, security, passport control and so on. If you need to save time you should get up to the left. The fact is that most people are right-handed and intuitively they are drawn to the right. In one particular situation it may not work but if you systematically get in the most left queue you will pass faster.
It is forbidden to sleep at airports.
Most airports in the world have official rules which limit the right of passengers to sleep. Often they are not strictly applied but if the guard wakes up you at 5 am to take a vertical position and show the ticket - he is right with a high probability. Try to look for boxes for sleep - they are usually cheaper than hotels at the terminals, well, just an interesting experience.
Some airports do not close at night.
Most likely that you will not be kicked out on the street but there will be not opportunity to go to the departure area early, buy coffee and even use the toilet. If you are traveling for a long night transfer it will be better to know in advance at the airport's website how it works.
During a long-term transplant you can go to the city.
Long-term transplants are often perceived as a forced trouble - you have to spend 12 hours in the docking hub to eventually get to where you want. Turn the situation to your advantage: do not suffer at the airport and walk around the city. On the one hand it will add to your journey an additional point, on the other - during this time the city will not have time to get bored. You need to plan the transfer with the exit in advance - you must have an open visa (or it must be put in place, otherwise - choose the docking in places with visa-free regime for your passport), and still need to calculate the time - check how long it takes to get to the center.
You may not be put on a flight even with a ticket.
It's called overbooking. Airlines sell more tickets for the flight than seats in the cabin to guarantee a certain level of income. It's legal. If you are in such a situation you should not worry because you will be offered the next flight, often - with some bonus. For example, they will throw miles, send you to the VIP lounge or pay for lunch while waiting for a new plane.
But sometimes you can get into business class for free.
Overbooking can work in your favor. If when boarding the flight you come last and it turns out that your place in economy class is already occupied, there is a chance that the airline staff will put you in business class. There are no guarantees but the presence of a card with miles or participation in another loyalty program will increase the chances.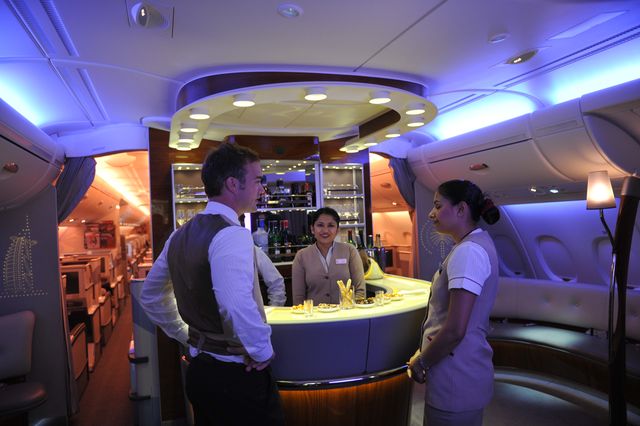 While registering in advance You can choose the most convenient place.
Even in economy class there are different in terms of comfort places. The cabin is usually divided into sections by partitions and in the seats located directly in front of them, you can freely stretch your legs (and still no one will recline his chair, dramatically reducing your personal space). If you want to get such a place you should register online, preferably in the first hours after the opening of registration: about this trick know and other passengers.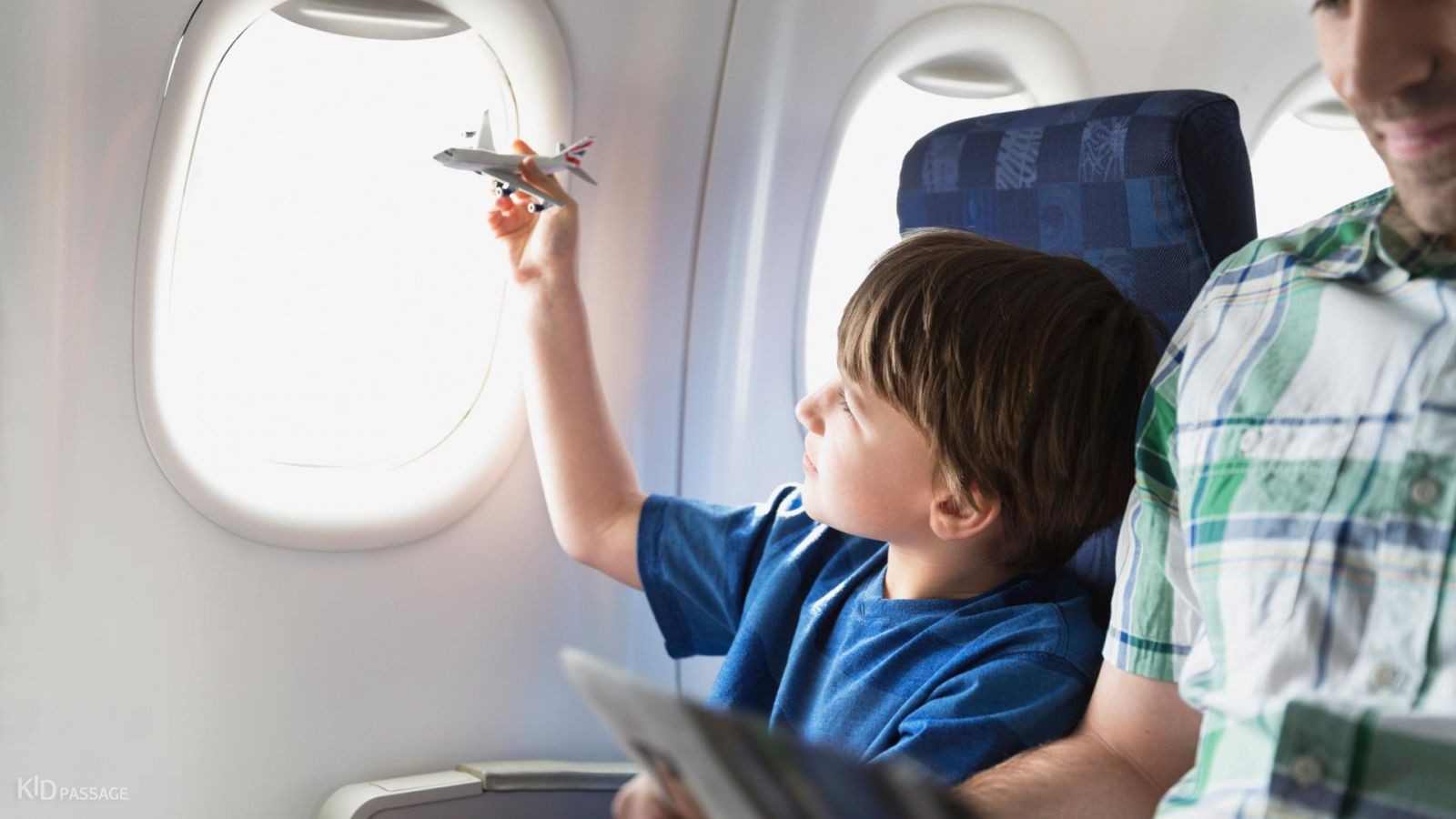 And also you can take an unconventional menu.
If the price of your ticket includes lunch or dinner on Board you can know in advance what is served. On the airline's website you can find a detailed description of the dishes and sometimes photos. If it looks so-so you can experiment and pre-order a special menu: kosher, vegetarian or say that you want gluten-free food. Gastronomic preferences confirm, of course, no one will ask. It often happens that such a special set is tastier than the standard.
It's not forbidden to take on board food from a favourite restaurant.
On board it will not be allowed to take more than 100 ml of liquid but with solid food there is no problem. Before the flight you can go to your favourite restaurant and take away salad, sushi set and cakes (hot food is likely to have time to cool down). It is very important if you fly a low-cost airline that will feed you only for an additional fee. You can buy food and drinks in the departure area (and then you will be able to take drinks on board but there will be more expensive).
By the way, your pilots definitely ate different dishes today.
Do you doubt that airlines care about the safety of passengers? Here's an example: there are two pilots in the cockpit, and most carriers forbid them to eat the same food on the day of the flight. So they don't get poisoned at the same time!
The best service is at the tail of the plane.
Sitting in the tail of the plane - means to get drinks, food and other benefits that are transported on carts later than other passengers. However, large airlines instruct flight attendants to respond to the requests of travelers at the end of the cabin faster. Plaid, headphones, pillow and other useful things in the tail of the aircraft will bring faster, so feel free to press the call button flight attendants.
Less turbulence is in the morning.
Typically, the aircraft begins to shake due to the difference in air temperature. If you want to avoid the thrill during the flight you should choose the morning flights. This is not a guaranteed way to travel without shaking but in the morning the air in the sky is usually heated more evenly.
Most likely that you will be able to find free Wi-Fi at the airport.
Many major airports give out free Wi-Fi but you should not rely on it. Sometimes free are only the first 10-20 minutes, sometimes there is asked to fill out a huge form, including passport data and sometimes Wi-Fi just does not work. You can go to a cafe and ask to connect to their own network - probably it will be free (or almost - if for the sake of decency decide to order some trifle). And there are special sites with passwords from the networks in the airports of the world - and there is even a service Wi-Fi!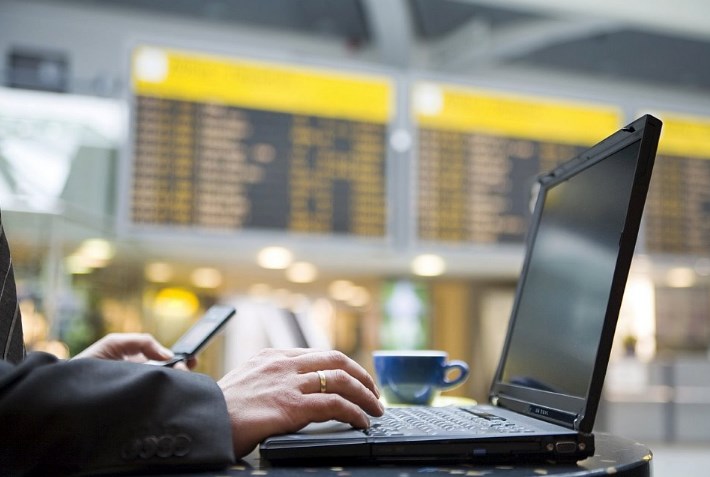 The alternative to a taxi is almost always there.
In the arrivals area without taxi drivers people can not do. The most offensive - for their services they can often take more than the amount at the official rate, can wind a couple of laps in an unfamiliar city or just be rude. However, the vast majority of airports have a convenient alternative - bus or train. Tourists are often too lazy to deal with tariffs, buying tickets and the route but in fact, public transport from the airport is usually very convenient. Give it a chance and with it you will save money. And do not be shy to disturb the person behind the information desk - that's his job.
Share with your friends!